Want to start your journey to Adminship. All you need is right here!
---
ALL INFORMATION BELOW IS IRRELEVENT NOW. SEND A MESSAGE TO FRASER GUTTERIDGE INSTEAD.
-------------------------------------------------------------------------------------------------------------------------------------------------------------------
We need two more Admin to bolster our ranks. They will take part in a easy version of application so they can quickly join up. This is a temporary measure. They must have:
-250 Edits over any Wiki.
-Write up a short 'Why I want to Join'
-In their 'Why I want to Join' letter, must be included is:
Which
Moderater group
they want to join
- (Elder Scrolls, Fallout or Bethesda.
There are
two Admin
who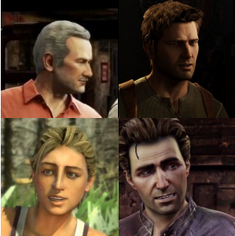 look after all sections of these topics, except for Bethesda which will have
three
. They will, in time, be assisted by lesser moderaters, users with 'rollback' ability, but not Adminship. The number of users that become full-fledged Admin may change in time, but at the moment this is how it stands.
(Bethesda refers to any Bethesda Games not in the Elder Scrolls or Fallout series as well as looking after pages related to Bethesda. e.g. History, Individuals in Bethesda. There will be three Moderaters with Adminship because of the amount of work required to look after these pages.)
There are also positions as Judge Admin (s). These individuals will act as Law keepers in the Wiki. See the page The Court for more Info. They will help moderate and manage unruly users on the Wiki. THIS IS AN ALTERNATIVE TO BEING A MODERATER.
Last of the Admin jobs, there is a place working with Elena Fisher as part of the Public Body. Although she's The Face, the User that gets this job will get their own section in The Wikily Slice and will be in charge of keeping the Community Pages clean and organised. Also, they will help talk to the Users and do other Public Body stuff. To get this job, Elena has to like you. A outgoing, fun attitude is a must (especially for The Wikily Slice) and there is only one job, so get going! THIS IS ALSO AN ALTERNATIVE TO BEING A MODERATER.
And, of course an Admin can join none of these, but what they want to contribute to the Wiki will have to be made clear if this is the case. Or you can join as a Other Staff, with minor responsiblities, but the requirements are a lot less strict and there is no full Adminship involved. Talk to Harry Flynn on his talk page for details on this.
Admin can edit any part of the Wiki. These are just guidelines to help give an Admin direction and make the Team more organised. You can ask Mr Fraser or Harry Flynn if you want to change job at any time.
- (THE VOTING IS NOT REQUIRED AS THERE ARE VERY LITTLE USERS AND NO COMMUNITY. JUST COMPLETE THE FORM PLEASE).
Then enter yourself into the Top Ten List- Applying for Admin- The Voting. (Go to The Top Ten List in Voting section of the top bar, under Community.) The Users will then vote for a New Admin. If there are too little votes or the Admin don't agree with the decision it can be overuled. However it will be taken into account and it will heavily influence the final decision. You can now follow the links below to get to the entry requirement pages.
If there are any questions about any of this, don't be shy. Talk to Harry Flynn, the guy in charge of this 'New Admin' scheme.
Good Luck!
The Abridged Flynn 16:46, January 15, 2012 (UTC)
Pages in category "Applying for Admin"
Ad blocker interference detected!
Wikia is a free-to-use site that makes money from advertising. We have a modified experience for viewers using ad blockers

Wikia is not accessible if you've made further modifications. Remove the custom ad blocker rule(s) and the page will load as expected.