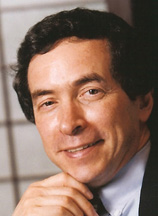 Christopher Weaver är en mjukvaruutvecklare, innovatör och entreprenör, och grundaren av Bethesda Softworks. Han spearheaded utvecklingen av den första fysikmotorn för realtime sport simulering, vilket ledde till skapandet av den ursprungliga John Madden Football for Electronic Arts. Han spjutade också den första datorn "penna och papper" RPG, The Elder Scrolls , som har gått på att bli en av de mest prisbelönta serierna i spelets historia.
Education and Career
Edit
Dr. Weaver received a Master of Science (SM) degree from MIT (Massachusetts Institute of Technology), and was the initial Daltry scholar at Wesleyan University, where he was a University Scholar earning dual Masters Degrees in Japanese and Computer Science and a CAS Doctoral Degree in Japanese and Physics.
Weaver is a former member of the MIT Media Lab, Fellow of the MIT Communications and Policy Program and a Board Member of the MIT Communications Technology Roadmap Group in the Microphotonics Center. He now teaches in the Comparative Media Studies and Engineering departments where he is a Lecturer and Visiting Scholar. He is a member of the Institute of Electrical and Electronic Engineers and the American Academy of Arts and Sciences. In 2005, he was inducted into the Cosmos Club for excellence in engineering.