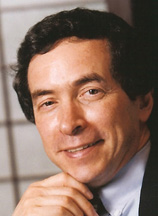 Christopher Weaver is a software developer, innovator and entrepreneur, and the founder of Bethesda Softworks. He spearheaded the development of the first physics engine for realtime sports simulation, which led to the creation of the original
John Madden Football
for Electronic Arts. He also spearheaded the first computer "pen and paper" RPG,
The Elder Scrolls
, which has gone on to become one of the most award-winning series in the history of games.
Education and Career
Edit
Dr. Weaver received a Master of Science (SM) degree from MIT (Massachusetts Institute of Technology), and was the initial Daltry scholar at Wesleyan University, where he was a University Scholar earning dual Masters Degrees in Japanese and Computer Science and a CAS Doctoral Degree in Japanese and Physics.
Weaver is a former member of the MIT Media Lab, Fellow of the MIT Communications and Policy Program and a Board Member of the MIT Communications Technology Roadmap Group in the Microphotonics Center. He now teaches in the Comparative Media Studies and Engineering departments where he is a Lecturer and Visiting Scholar. He is a member of the Institute of Electrical and Electronic Engineers and the American Academy of Arts and Sciences. In 2005, he was inducted into the Cosmos Club for excellence in engineering.
Ad blocker interference detected!
Wikia is a free-to-use site that makes money from advertising. We have a modified experience for viewers using ad blockers

Wikia is not accessible if you've made further modifications. Remove the custom ad blocker rule(s) and the page will load as expected.