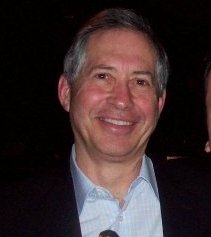 Robert A. Altman
is the current chairman and CEO of ZeniMax Media, parent company of Bethesda Softworks, LLC.
Altman started off as a lawyer and became part of the company BBCI. During his time there he was accused of helping the business buy an American bank and lying to US regulators about it and in 1992 he was indicted for eight felony charges in New York. However, Altman maintained that he himself was duped by the bank. He was acquitted of all charges, though he did agree to be banned from banking to settle a civil suit by the Federal Reserve.
After he left law, Altman became chairman and CEO of ZeniMax Media.
Personal life
Edit
Robert is the son of Norman Altman and Sophie Robinson. Sophie, who died from heart disease in 2008, was a television producer of the academic game show It's Academic.
On January 29, 1984, Robert married actress Lynda Carter. Together they have two children, James and Jessica Altman. They currently live in Potomac, Maryland.