The Founders Log Issue 4/02/12
Edit
What a month we have had, Strikes, SOPA, BETA.... you don't know what we have gone through. I first would like to start by saying that we want to stop SOPA, I mean that we support the part of the bill about copyright but they have worded it wrongly and therefore we might have issues/conflict. We supported the strike by locking out the wiki, well there was not much to lock out but it's the thought that counts. One smaller issue I had with the admin team was complaint against my view that this is "The Official Bethesda Softworks Wiki" and we should cut any unrelated pictures to only user pages, well let me tell you most of them agreed with it when I said to remove them from the pages, besides a certain rebellious Admin by the name of Elena Fisher who likes Uncharted more than any standard player, (and she shows it) but in the end we managed to come to a truce, just like the Stormacloaks and Legion in Skyrim. There was only one small other thing I had to do and that was to remove the Uncharted picture badges but that, well, that dropped like a lead balloon (Note: I changed them, yes, to crap images but its better than going away from the Wikis title). All the staff joined in and I feel that Geo was pulled in. Anyway there was a discussion about it and I unwillingly agreed to an idea of Admin badges, I don't agree with them but they can keep them for the time being, I will later put it into a poll that the Users of the Wiki can decided if they should stay because I'm trying to keep to the wiki's title.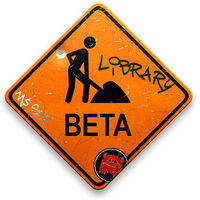 Apart from that I'm happy to say that beta is starting to kick in with me making the templates since its considered "Boring" to the other TOBS Staff, so at this rate the website might be up for real good use in, lets say, 3 months time depending on how much work I and the other dedicated Admin, have to do. I would also like to say that it's the first month of the Founders Picks so check out who has won in the respective places.
I have to congratulate our first winners of the Founders picks. Firstly to our User of the Month (which I say is not really true, due to the fact we have users of the Wiki other than the Admin created User, Nat in a Bat, so there is little more to say. But I did have a clear person in mind for our Staff of the Month. She has brought things to this Wiki that I never would of thought of and her ideas have been well considered and extremly benficial to the Wiki. She gets on with all the other Admin, but the main reason I award the honour of Staff of the Month to Elena Fisher, is just mainly for her attitude to getting her head down and not worrying about getting her hands dirty in the progress, so Elena, Harry and I here by grant you this Month's Staff of the Month, and may it bring you great fortune and ideas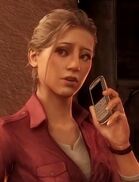 to the Wiki for the future and beyond. Please take a moment to clap or send a congratulations message because she really deserved it. I apologise for not getting your reward ready but I have had a lot on my plate. And our Page of the Month, which our Staff of the Month, Elena, is working on, will be added soon but due to no User's as it stands I can't do much.
Well, that rounds up my report this month, so all I can say I look forward to getting to a full working Wiki when we can add easy user commands, and I hope you enjoyed this issue. Let me round off by saying its tough being Founder where everything you say can be taken in different ways, or you do something and you get mixed results, but whatever I get chucked at me, I will always find peace so I apologise to our Elena for this slight misunderstanding, and I hope the new edited Log makes you happy just like me when I edited it. Sorry my dear Elena, do you take this as a peaceful stop to our argument?

That's all folks for this month.
p.s. Please check up on the new policy that will be up soon and I will, personally, be upgrading the court and Admin application area.
Thank You.
Founder:fjgutteridge 10:38, February 2, 2012 (UTC)
Ad blocker interference detected!
Wikia is a free-to-use site that makes money from advertising. We have a modified experience for viewers using ad blockers

Wikia is not accessible if you've made further modifications. Remove the custom ad blocker rule(s) and the page will load as expected.